Common mistakes that you might be making with your customer relationship management software
Businesses certainly thrive on the relationship between business and its customers. A customer relationship management application is the key to help you build sustainable relations with your clients. Small businesses do have access to CRM technology but while walking on its implementation path, it may happen that you discover a pitfall.
Inadequate knowledge about the functioning of customer relationship management solution, a single person handling many roles, lack of training and exposure to a long line of features in the initial days are some of the most common factors that sabotage a successful implementation of the CRM solution.
As a product manager of a customer relationship management tool myself, I have often seen my customers commit some common mistakes while deploying a system for their organisation. Based on my experience and observation, I have come up with a list that includes all these mistakes and also appropriate solutions.
Common Customer Relationship Management Software Mistakes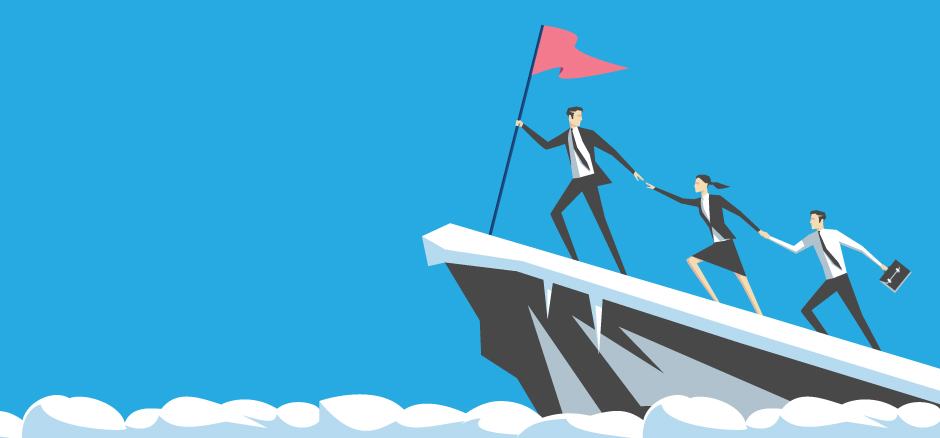 1. Lack of accountability and leadership
In many small businesses, it might happen that a single person or department is taking care of the entire CRM process, starting right from the selection to the onboarding of employees. While managing a huge project single-handedly, it becomes difficult for a person to carefully study the nuances of the customer relationship management solution. In some scenarios, employees also tend to shrug their shoulders of the responsibility of getting a CRM implemented. This should not be the case, there should be at least one person who will see the entire process of CRM implementation like a hawk.
What you can do?
Recruit either a CRM expert whose forte is to oversee the entire CRM process, or you can even freelance it to an experienced third-party vendor. Doing so ensures that there is always an expert tracking the process and you are at less risk of encountering any pitfall.
2. Not involving the team while taking the purchasing decision
Your employees are the sole users of the customer relationship management tool and it would be a huge mistake if you don't pay any attention to their feedback while choosing a CRM solution. There are many CRMs that have fancy interfaces but lack the features that your team requires the most. And also, if you don't get a software that helps your teams with their daily tasks, then it might happen that they will altogether stop using the customer relationship management software, which makes your investment a liability and not an asset.
What you can do?
There are many CRM solutions available in the market that offers a free trial. You can ask your team members to subscribe for the free trial and check whether the software suits their needs or not.
Also Read: How to make the most of a CRM free trial?
3. Following a common approach instead of being specific
I have seen many business owners invest in customer relationship management software just because their partners business also did so. This practice might not work when your business belongs to a different industry then your partner's. Your processes and working methods are different from others and hence invest in software that suits your specific needs.
What you can do?
You can make a list of processes and methods in which business activities are concluded in your organisation. Also, include the checkpoints that you want to automate with the use of your customer relationship management software. The crisp list will enable you to make the exact choice that will cater to your business requirements and will be helpful to your employees too.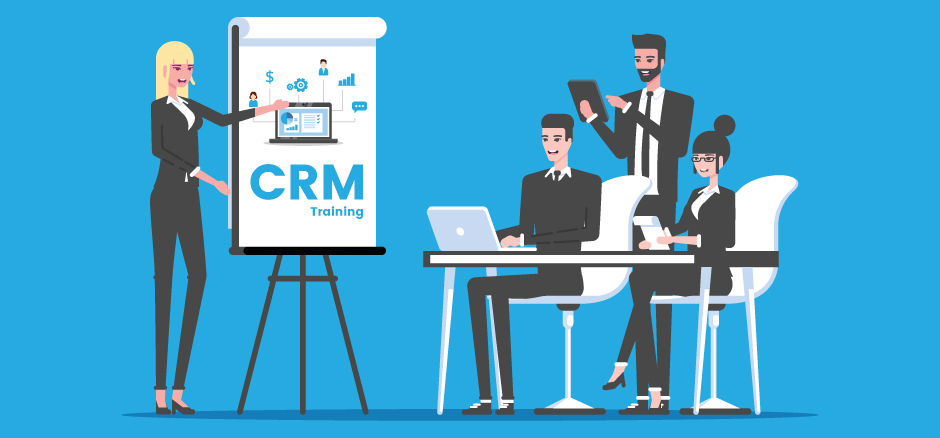 4. Not arranging training sessions for the end-users
It might happen that the customer relationship management application will have numerous features, but your team might be unaware of it because of inadequate or no training. Absence of a proper training session also implies that your employees will remain unaware regarding the location of the features.
What you can do?
Conduct regular training sessions with your employees so that you are aware of the difficulties they are facing while using the customer relationship management software. You can also create guides or tutorials which will help your employees get a knack of the software.
5. Not migrating data from traditional sources to the modern CRM
The customer relationship management software works mainly on the data and has plenty of space to keep abundant information. Therefore, never delete any old contact or record while moving from your old CRM to a new one.
What you can do?
Invest in a CRM that offers plenty of storage space like Quiddity. Quiddity allows you to store your documents in either OneDrive or GoogleDrive. Quiddity also offers you a 10GB storage space without any extra cost to store the required documents which can be linked with entities such as contacts, leads and more. You can associate tags with your contacts to ensure that your new and old data is nicely bifurcated and is easily accessible whenever required.
It is evident that learning and mastering a new software is a hard thing and will require time and effort from your end. Unlike business processes, using customer relationship management software is also a skill. But if you and your employees learn to utilise CRM to its full potential then it's a bonus for your organisation, since the system streamlines business activities and also alleviates several business concerns. To find out more about Quiddity which is a simple CRM, and avoid any deployment mistakes, get in touch with us at +61 290986005 or email us at experience@quiddityapp.com.au.

Brendan works as a Product Manager at Quiddity, an amazing workflow and customer relationship management tool for small businesses. He has a passion for design and problem solving and loves to share knowledge and collaborate with others.