Five best CRM implementation practices in a small business
Though Customer Relationship Management (CRM) is not new to small businesses today, it makes budding entrepreneurs and managers feel panic-stricken whenever they think about capitalising on this marvellous technological development for propelling the growth of their small business. The whole journey of selecting, availing, customising, and implementing the most suitable CRM solution for your organisation can be both taxing and fruitful.
It's needless to say that customers are the soul of any business, and so, building long-lasting relationships with them should be one of your key focus areas or top priorities. However, many business owners find themselves still contemplating about a CRM software for their small-scale enterprise. In the majority of cases, the reason can be attributed to the challenges that emerge while deploying a CRM system. Therefore, it's of utmost importance that you develop a fool-proof plan for the implementation of CRM software in your organisation.
While you may come across many who believe that small-sized firms are at a disadvantage when it comes to leveraging technology platforms, it is not true. To begin, you should focus on your strengths and consider customer pain points for devising a good strategy for implementing a CRM for your small business. As small businesses have fewer employees, fewer resources are required for training them. With the right planning approach, you can automate the CRM workflow in your organisation smoothly and quickly.
The Right Planning and Approach
Well, a successful CRM implementation needs a brilliantly crafted and flawlessly executed plan, but the magic word here is 'Tailored'. Yes! Your plan should be tailored to your business environment and organisational culture so that it can benefit every team member.
To make your task simple, we have mentioned the 5 best CRM implementation practices that you can follow, whenever you decide to implement a CRM system for your organisation.
1. Inspire trust in your team:
Irrespective of its type or use, no application software can be imposed on the workforce, as it can only lead to chaos and build an atmosphere of distrust in your organisation. First, discuss with your stake holders and employees the shortcomings of the existing process, and then introduce the new CRM system to them. It will make them realise the necessity of a CRM for small business, and thus motivate them to work in tandem with you.
2. Formulate a comprehensive plan:
Accomplishing any mission without a well-thought-plan is difficult, and so, you need to formulate a detailed plan for the implementation of a CRM system. This plan should include the goals that you want to achieve from different departments or individuals. You also need to determine the timeline for the completion of training sessions. It is imperative to ensure that you have set realistic goals and timelines or else your team can easily deviate from the plan.
3. Conduct effective training sessions:
Even if your customer relationship management tool is extremely user-friendly, making your employees use it without training is like rushing soldiers into a battlefield without Armour. Hence, you must dedicate a few hours from your daily work schedule to train your team. Remember that everyone learns at their own pace, and hence you may need to adopt a different approach for every team member. Your approach should also vary according to the intended use of the CRM software by the users as well as their familiarity with technology.

4. Evaluate the outcome of training:
Once you have trained your employees on using the various functionalities of the CRM system, make them aware of the multiple benefits that it can offer to your organisation, such as streamlined processes and improved relationships with customers. Next, you need to assess your team's understanding of the customer relationship management platform so that you can identify the weaknesses which might hamper your business activities in the future. At this stage, make sure to take the feedback from all your team members.
5. It's time for the 'go-live' phase:
Now, that your team has gained the knowledge of operating a CRM for small business, you can give the green light for functional use of the CRM system as a part of their daily routines. You need to ensure that your team members are comfortable using the software. It is essential to test the performance of customer relationship management software at frequent intervals. Guide your team well so that they can keep up the momentum while working on their new CRM system.
A point worth noting here is that every small business application gets upgraded on a regular basis, and hence you must view the implementation of a CRM for small business as a continuous process. Whenever any additional functionality is incorporated into the CRM platform, you must educate your employees about the same so that they can make the most out of it. You can also conduct refresher training sessions every few months.
As an entrepreneur, you should try to 'lead by example' and you must learn to use the CRM system that you have chosen for your organisation, as it will encourage your team to follow in your footsteps.
Closing Thoughts
Our experience during the implementation phase with many of our clients brings us to this key point: while implementing the CRM system in your organisation, keep in mind that you are dealing with people and it requires patience. In an attempt to finish the implementation procedure fast, you may end up losing the trust of your team as well as your money. Make the implementation journey fun and interactive and always harp on the benefits the organisation will see in the near future.
The support rendered by the vendor or service provider plays a very significant role in how your team perceives the CRM system implementation exercise as well. The experts at Quiddity offer excellent support during every phase of the implementation so that our clients can get maximum ROI from their investment. With our customer relationship management system, you can carry out a variety of tasks in your small-sized firm efficiently. Send an email to sales@quiddityapp.com.au or sign up for a 14-day trial!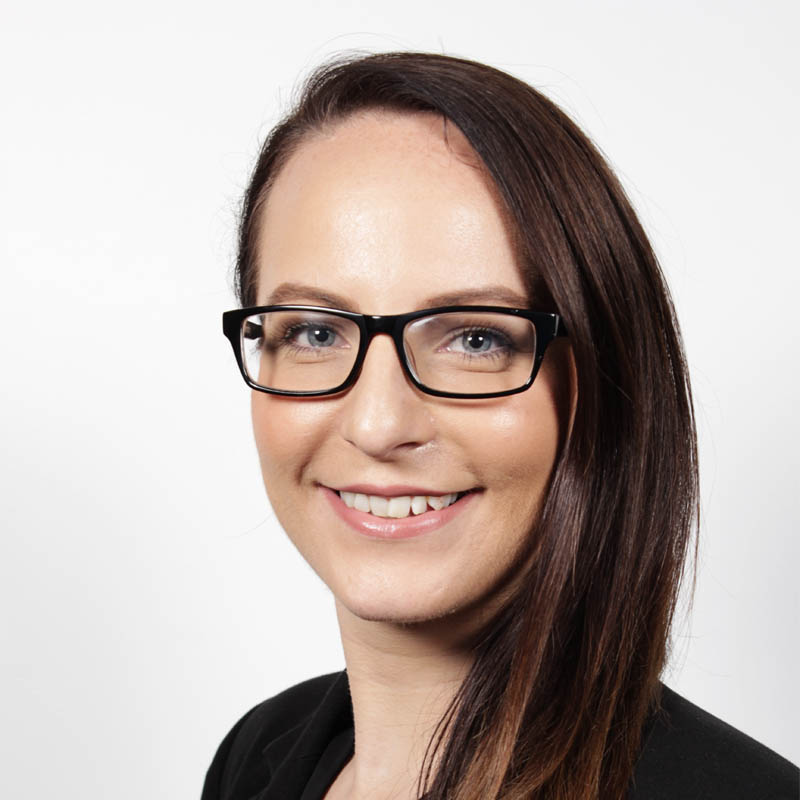 Carly works as the Xperience Manager at Quiddity, an amazing workflow and customer relationship management tool for small businesses. Carly is passionate about ensuring that all users get the very best out of Quiddity.