Marketing for Small Business
Running a small business has many challenges, take Marketing out of the mix with Quiddity. With our simple CRM like features, you can create campaigns, track your budget and review conversion rates with ease. Quiddity integrates with MailChimp so there is no need to keep multiple records across disparate systems.
Make keeping track of marketing simple and straightforward. Get started with Quiddity.
Your next marketing campaign is laid out in front of you with Quiddity. Simply decide on your type of campaign, set your dates and you are all set! You can manage every stage with ease, monitor lead generation, conversion rates, expected revenue and more.
Refine your approach and ensure a return on investment by using Quiddity.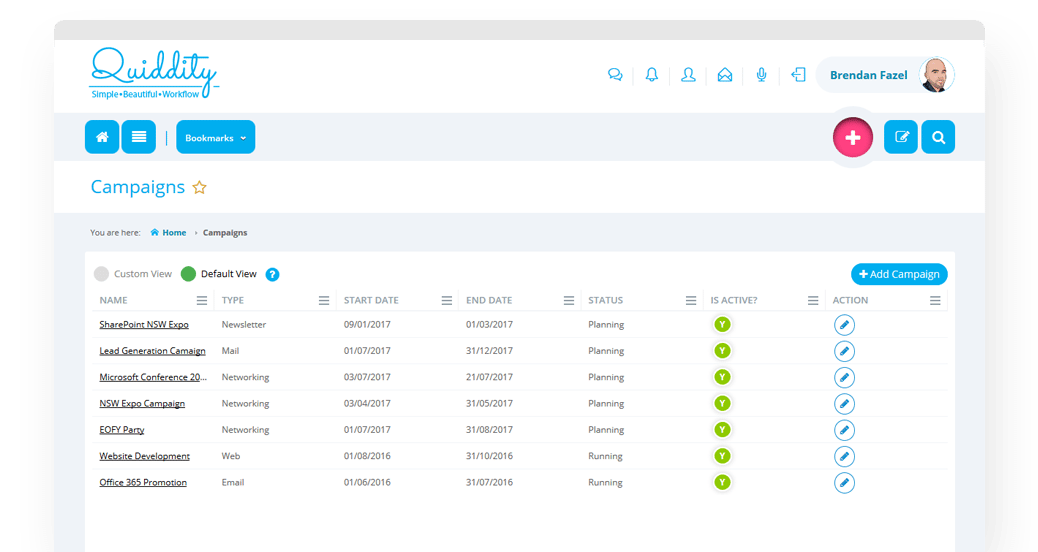 Quiddity integrates with MailChimp, making it easier to select your target market by keeping all your contacts in one place. Combine MailChimp's powerful email marketing automation with Quiddity's streamlined approach to stay a step ahead in every marketing campaign.