Use a CRM platform for marketing and generate high outcomes for your business
Small businesses often misinterpret the CRM platform as a solution which skyrockets their sales and enhance relationship with their customers. A properly selected CRM solution helps you in the management of several business processes starting right from the inventory management to invoicing and accounting. CRM when integrated properly in an appropriate marketing strategy, it enables you to derive strategic results that help you improve your reach and spread word about your brand. However, when CRM is used as a stand-alone solution it somehow lacks the capability of delivering quantifiable results. Therefore, it is essential for you to acquire knowledge on how to utilise the exact functions of CRM and improvise the marketing process.
Also Read: How a CRM solution can help you increase your sales numbers
How a CRM platform can help you get deeper insights about marketing?
A CRM solution is an indispensable part of your marketing strategy since it helps you understand and measure certain results and matrices. Some of the crucial points that you can study with the effective use of CRM are as follows:
1. Customer focus:
For small businesses, it happens frequently that professionals get busy with product or service development and they ignore customers and their feedbacks. With a CRM you get instant alerts if you forget to contact your associates, get automated emails when any invoice payments are expiring or due and this indirectly forces you to take some time and get in touch with your customers or partners.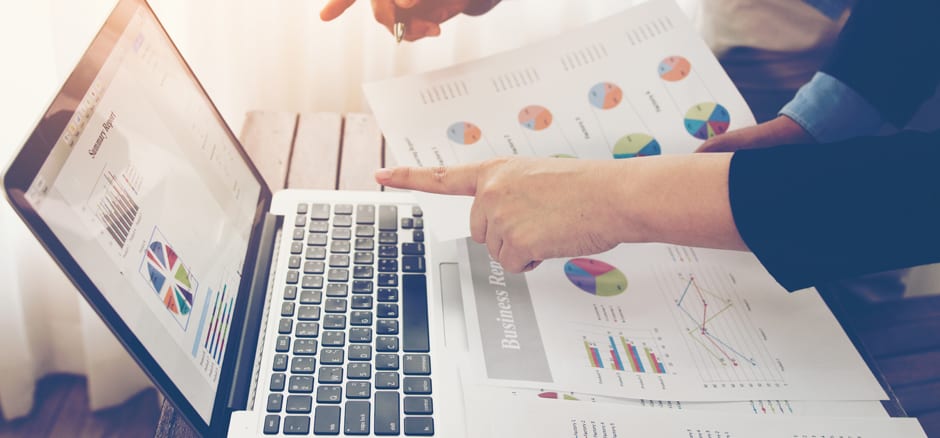 2. Market insights:
CRM is an apt tool to gather data about the market. It empowers you with the right insights regarding the type of content your audience is reading and also gives you information about their preferences. Using the information your marketing department can decide the target market and your content team can come up with a relevant piece of information that attracts clicks and attention of your customer.
3. Customer relationships:
CRM platform apparently is about maintaining and nurturing relationships with the customers. And, the job of taking care of customers is not limited to the customer care department, marketing also has a crucial role to play in it. The department plays a pivotal role in generating new customers and hence they can benefit from the CRM technology and identify their market segment.

4. Customer loyalty:
Sometimes it happens that in the greed of finding new customers marketing executives don't focus on the existing customers. However, new customer acquisition is quite tough when compared with the efforts of retaining an old one. Proper use of a CRM solution can help marketing professionals to constantly remain in touch with the existing customers and build a loyal client base.
5. Element of personalisation:
Personalised messages often translate into quick responses, improved brand image and enhanced revenue. A CRM platform can help you deliver customer particular messages and the entire process is automated so you don't have to spend time in the mailing activity.
6. Tight connection with customers:
With personalised messages and constant connect with the right type of audiences your brand/product/service is able to remain in the minds of your existing and prospect customers.
The Final Note
A CRM platform is one such equipment which enables businesses to improve their relations with customers and boost their efficiency and profit. In a nutshell, every business department can benefit from different features of CRM and automate their mundane processes. There are many CRM solutions in the market that offers integration with software such as MailChimp that allows you to execute personalised campaigns and derive reports upon requirement.
Quiddity is one such CRM platform which in tight integration with MailChimp empowers you to automate your marketing campaigns and build your brand reputation without putting in many efforts. To explore the feature-rich CRM, click here for a free trial.

Brendan works as a Product Manager at Quiddity, an amazing workflow and customer relationship management tool for small businesses. He has a passion for design and problem solving and loves to share knowledge and collaborate with others.