5 tips to organise your small business this financial year
For every minute spent organising, an hour is earned – Benjamin Franklin
The quote mentioned here correctly outlines the importance of organising for businesses. For many corporates, the concept of organising revolves around tidying desks, cleaning desktops or keeping files and documents in designated areas. While these activities do help businesses with the physical organisation of the office, there is a lot more to organising than meets the eye.
One of the most alluring benefits of organising is increase in employee's productivity and company's profit margins. And, it is apparent that productivity and revenue is the driving factor for every business. Organisation means proper and efficient planning of numerous tasks which enable employees to focus on productive activities and propel development and growth of the company.
However, planning different tasks is easier said than done especially for small businesses since more often than not, the entrepreneur is juggling multiple tasks. The staff complement is small and hence while wearing many hats, organising takes a back seat. To save you from trawling the internet for effective tips, we have done the base work and prepared a list for you. Apply these tips this financial year to see your profit numbers skyrocket: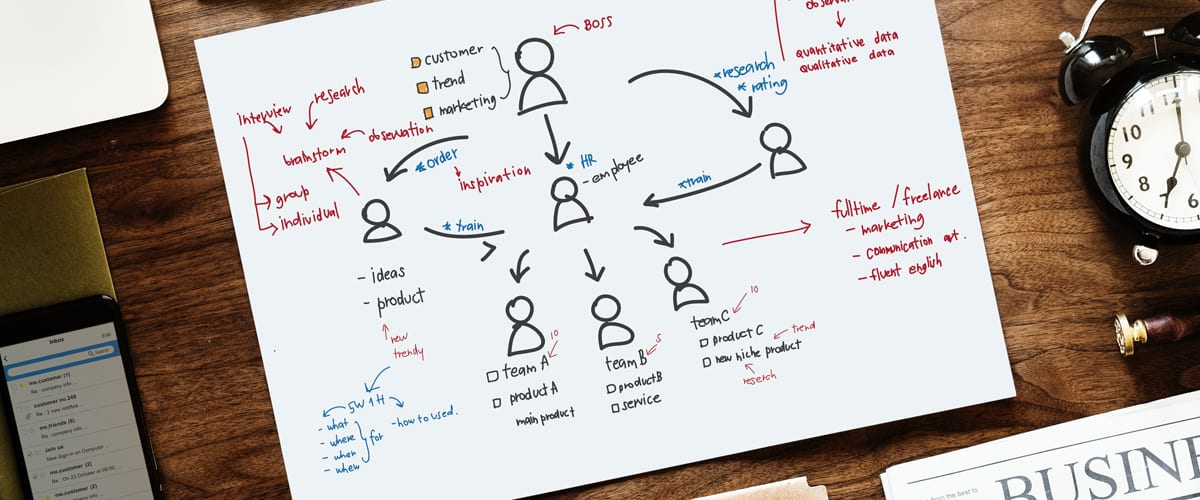 1. Standardise routine processes
One of the most effective mantras for success in any business is putting systems and processes in place. Go ahead and establish procedures for as many things that you think is possible. Ensure that you put these procedures in writing and make it known to your entire team. Climb the ladder of success with organising your routine tasks and see how everyone in the business benefits from it.
2. Schedule regular structured team meetings
In any business, every employee is different and bound to have different thought processes when it comes to executing a task or overcoming a challenge. Having regular team meetings with a defined agenda gives employees an opportunity to come up with ideas, brainstorm and deduce the best solution. An added benefit is that teams remain on the same page and hence there is no miscommunication regarding the tasks and as a result the whole process is organised and streamlined.
3. Ensure job responsibilities and accountabilities are communicated within the team
With so much going on, it may happen that employees miss certain important tasks which impacts the overall output of the company. Such situations call for clear communication of roles and responsibilities to all relevant team members. Making your employees accountable enables them to channel their efforts in the right direction.
4. Update the business plan
With every new year, small businesses have to devise strategies that enable them to scale new heights. Updating the business plan periodically will ensure that you continue to create a rich experience for your customers and spend calculated efforts in exploring different avenues for improvement. Make sure that you review your updated plan periodically and also communicate it in a timely manner to all concerned parties. Continuous monitoring of the business plan will enable you to identify areas that need improvement and ensure that all the strategies and activities are aligned with the set business goal.

5. Set small milestones to kick start the new year
Marking small milestones at regular intervals enables businesses to stay on the path of success. Enormous targets may seem daunting at first but setting intermediary goals and achieving them is key to achieving your goals. Making plans, categorising short-term and long-term goals and communicating the same within the team will help you get to the results that you wish for your company.
There is no one-stop solution to keep your small business organised. But tips and tricks incorporated in your daily workflow can help optimise productivity and keep you on track. While small changes around organisation may seem intimidating in the beginning, it's not something that cannot be achieved. Apart from the tips above, there are also apps available in the market that are specially engineered to help small businesses organise and streamline multiple workflows. Quiddity is one such software that helps you keep track of marketing campaigns, manage sales activities, help with project management and much more. Quiddity is enabling many small businesses to stay organised this year. To get a glimpse of capabilities of the software, register for a free trial here.

Brendan works as a Product Manager at Quiddity, an amazing workflow and customer relationship management tool for small businesses. He has a passion for design and problem solving and loves to share knowledge and collaborate with others.