Weekly inspiration by Quiddity – one for each week of the year
Sometimes, all one needs is that little extra push, maybe a little nudge or some inspiration to start the week on the right note. Whether you lead a huge team or are a one-man-army, this extra bit of motivation keeps you pushing along, changing your perspective and moving the needle.
Sharing our favourite 52 leadership quotes, one for each week of the year, to empower and encourage your team and you and help take you places you've always wanted to go.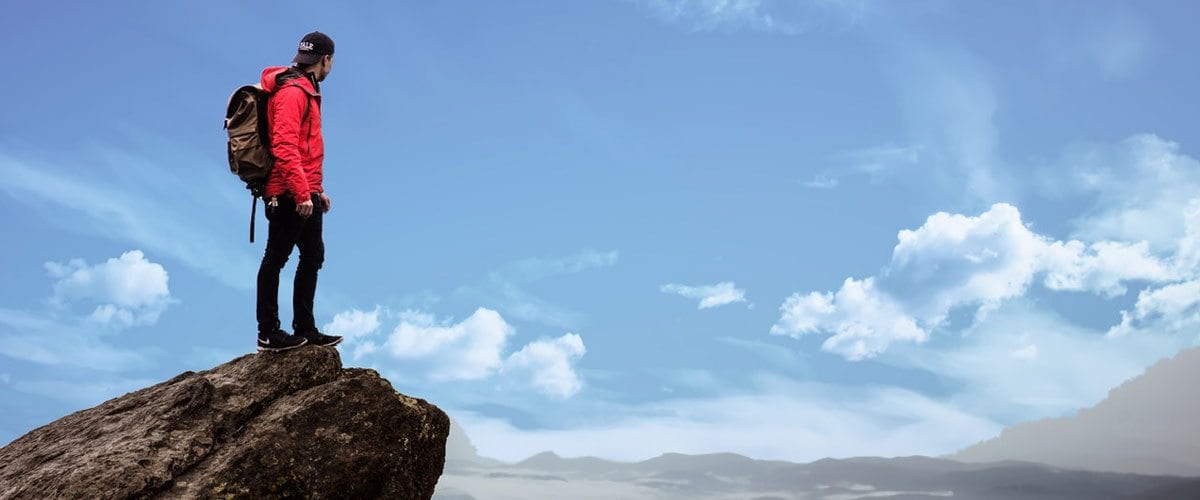 "If you're offered a seat on a rocket ship, don't ask what seat! Just get on." – Sheryl Sandberg
"The art of communication is the language of leadership." – James Humes
"Leadership is practiced not so much in words as in attitude and in actions." – Harold S. Geneen
"Management is doing things right; leadership is doing the right things." – Peter Drucker
"Don't find fault, find a remedy." – Henry Ford
"You can't use up creativity. The more you use, the more you have." – Maya Angelou
"Innovation distinguishes between a leader and a follower." – Steve Jobs
"I always believe I can beat the best, achieve the best. I always see myself in the top position." – Serena Williams
"Obstacles are things a person sees when he takes his eyes off his goal." – E. Joseph Cossman
"Talent wins games, but teamwork and intelligence wins championships." – Michael Jordan
"Keep your fears to yourself, but share your courage with others." – Robert Louis Stevenson
"Music gives a soul to the universe, wings to the mind, flight to the imagination and life to everything." – Plato
"Be the change that you wish to see in the world." – Mahatma Gandhi
"I have three precious things which I hold fast and prize. The first is gentleness; the second is frugality; the third is humility, which keeps me from putting myself before others. Be gentle and you can be bold; be frugal and you can be liberal; avoid putting yourself before others and you can become a leader among men." – Lao Tzu
"Do it or not. There is no try." – Yoda
"Dreaming, after all, is a form of planning." – Gloria Steinem
"Whenever you see a successful business, someone once made a courageous decision." – Peter F. Drucker
"The best time to plant a tree was 20 years ago. The second best time is now." – Chinese proverb
"I attribute my success to this: I never gave or took any excuse." – Florence Nightingale
"Eighty percent of success is showing up." – Woody Allen
"You're never going to learn something as profoundly as when it's purely out of curiosity." – Christopher Nolan
"I've missed more than 9000 shots in my career. I've lost almost 300 games. 26 times, I've been trusted to take the game winning shot and missed. I've failed over and over and over again in my life. And that is why I succeed." – Michael Jordan
"Great men are not born great, they grow great." – Mario Puzo, from The Godfather
"Take up one idea. Make that one idea your life – think of it, dream of it, live on that idea. Let the brain, muscles, nerves, every part of your body, be full of that idea, and just leave every other idea alone. This is the way to success." – Swami Vivekananda
"All our dreams can come true if we have the courage to pursue them." – Walt Disney
"Good things come to people who wait, but better things come to those who go out and get them." – Anonymous
"I have not failed. I've just found 10,000 ways that won't work." – Thomas A. Edison
"A successful man is one who can lay a firm foundation with the bricks others have thrown at him." – David Brinkley
"If you can't explain it simply, you don't understand it well enough." – Albert Einstein
"You can't connect the dots looking forward; you can only connect them looking backwards. So you have to trust that the dots will somehow connect in your future. You have to trust in something – your gut, destiny, life, karma, whatever. This approach has never let me down, and it has made all the difference in my life." – Steve Jobs
"Be miserable. Or motivate yourself. Whatever has to be done, it's always your choice." – Wayne Dyer
"A man can be as great as he wants to be. If you believe in yourself and have the courage, the determination, the dedication, the competitive drive and if you are willing to sacrifice the little things in life and pay the price for the things that are worthwhile, it can be done." – Vince Lombardi
"Limits, like fear, is often an illusion." – Michael Jordan
"Don't ever let somebody tell you you can't do something, not even me. Alright? You dream, you gotta protect it. People can't do something themselves, they wanna tell you you can't do it. If you want something, go get it. Period." – Chris Gardner, from The Pursuit of Happyness
"Gold medals aren't really made of gold. They're made of sweat, determination, and a hard-to-find alloy called guts." – Dan Gable
"Win a no win situation by rewriting the rules." – Harvey Specter from TV show Suits
"Where there is a will, there is a way. If there is a chance in a million that you can do something, anything, to keep what you want from ending, do it. Pry the door open or, if need be, wedge your foot in that door and keep it open." – Pauline Kael
"The most difficult thing is the decision to act, the rest is merely tenacity." – Amelia Earhart
"The question isn't who is going to let me; it's who is going to stop me." – Ayn Rand
"Leadership is learning. In front of more people." – Daniel Flynn
"Life shrinks or expands in proportion to one's courage." – Anais Nin
"What's money? A man is a success if he gets up in the morning and goes to bed at night and in between does what he wants to do." – Bob Dylan
"Yes, in all my research, the greatest leaders looked inward and were able to tell a good story with authenticity and passion." – Deepak Chopra
"You are the average of the five people you associate with most, so do not underestimate the effects of your pessimistic, unambitious, or disorganized friends. If someone isn't making you stronger, they're making you weaker." – Tim Ferriss
"Either you run the day, or the day runs you" – Jim Rohn
"No legacy is so rich as honesty." – William Shakespeare
"Remember that not getting what you want is sometimes a wonderful stroke of luck." – Dalai Lama
"Limitations live only in our minds. But if we use our imaginations, our possibilities become limitless." – Jamie Paolinetti
"In teamwork, silence isn't golden. It's deadly." – Mark Sanborn
"Leadership is not about titles, positions, or flow charts. It is about one life influencing another." – John C. Maxwell
"Great vision without great people is irrelevant." – James C Collins
"The activity you're most avoiding contains your biggest opportunity." – Robin Sharma
Want to get organised? Sign up for the 14 day FREE trial and grow your business with Quiddity!

Brendan works as a Product Manager at Quiddity, an amazing workflow and customer relationship management tool for small businesses. He has a passion for design and problem solving and loves to share knowledge and collaborate with others.