How Quiddity CRM Helps in Efficient Lead Management through a Structured Sales Funnel Process
When a potential deal is lost, it is easy to move on to the next one and hope for better results to come out this time.   
However, a never look back approach to your marketing strategy means losing out on a lot of opportunities to improve.
The fact is that behind every such lost lead, lies a lot of insights that can be analysed. Was it just a bad lead or a sales tactic or the price? that resulted in the loss. It is important to know the 'why' behind every loss. 
ENTER sales funnel process   
A CRM sales funnel process allows you to reimagine the leads as they move from total unknown to a repeated customer, but all this is only neatly presented graphics if you do not have an effective sales funnel process and strategy in place.   
Introduction to Sales Funnel Process
The steps that are involved in converting a prospect to a customer is what Sales Funnel Process is all about.    
Imagine a funnel – the top part of the funnel is the widest from where all the prospects enter, and the bottom portion gets narrow representing a few prospects that can now become a paying customer.    
The sales funnel comprises of fiery stages which include Awareness, Interest, Desire and Action (AIDA).
At Quiddity , we have divided the sales funnel process into different stages that can also be customised to fit the needs of your business.
Regardless of what your sales funnel process looks like, only a well-managed sales funnel process will ensure that a maximum number of prospects make it to the bottom of the funnel. 
According to the Harvard Business Review, a good sales funnel process and management strategy involves    
Knowing Your Audience 
As you wouldn't ask someone who says hi on the street to marry you, similarly you shouldn't ask your prospects who are casually checking your website to buy something.    
But you also do not want to lose their interest.   
At such an early stage in their journey, the prospect usually is looking for a solution for specific problems. They need a trusted source who can resolve their problem.   
Hence it is ideal to let them get to know you a bit.   
Sharing engaging content across your company's social media handle and blog is a great way to do this.   
Some of the methods that your sales teams can use to get the prospects to enter the funnel could be blogging, cold calls, traditional advertising, social media posting, paid search and more.    
Understanding your audience at this stage is crucial so tailoring the sales funnel process and marketing strategy to match the needs of your target audience is necessary.   
Grab the Attention of Your Prospect 

 

 
Now once the customer has got their attention and they are considering whether your services or products would benefit them then you need to form a relationship with them.   
And the best way to do that would be to offer value in exchange for their contact details like downloadable information in the form of a guide or white paper or eBook.   
Other useful content that prospects might be interested to hand over their contact details for could be: Case studies, product comparisons or in-depth blog posts.   
Once you have the contact details, you can send them more tailored content and free trials. Building such a rapport with the prospect will help you in building trust for the next steps in the sales funnel process.    
You can measure your success at this stage by keeping track of the engagement, inbound calls, retention rate and conversations with the prospects.    
Provide a Clear Path to Purchase  

 

 

 
At this stage in the process, the potential customer usually likes what they see and hence now would be a good time to present them with positive feedback and reviews from the past, mention guarantee or offer them free shipping or a free trial. The lead is still in the discovering stage where they try to know more about your solutions and products and the benefits of working with you. They proceed to the next stage in the sales funnel process only if they are satisfied at this stage.   
Turn Prospects into Paying Customer 

 

 
At this stage, the prospect thinks of deciding to make use of this opportunity to get in touch with them. Start actively talking about your services and the custom solution you can provide to this customer and make them a paying regular customer for your business. At such a bottom part of the funnel, effective content in terms of case studies, product video or competitor battle card will help them in making a better purchase decision.  
Discover New Ways of Converting Your Leads to Customers with an Effective Sales Funnel Process from Quiddity 
CRM isn't just about the tools and features; it is more about the sales funnel process. Likewise, you also need to know how to utilise your CRM competently to serve your business. As a CRM provider, we know this and understand what features your small business needs. Eventually, customer relationship management is all about making your sales funnel process better.    
Quiddity comes with an intelligent sales tool that allows business owners to automate their important routine tasks. This CRM can also give you hints of how sales representatives handle opportunities at every stage of the sales funnel process.    
Curious to know more about Quiddity and its sales funnel process? then get in touch with our team at sales@quiddityapp.com.au or register for a 14-day free trial.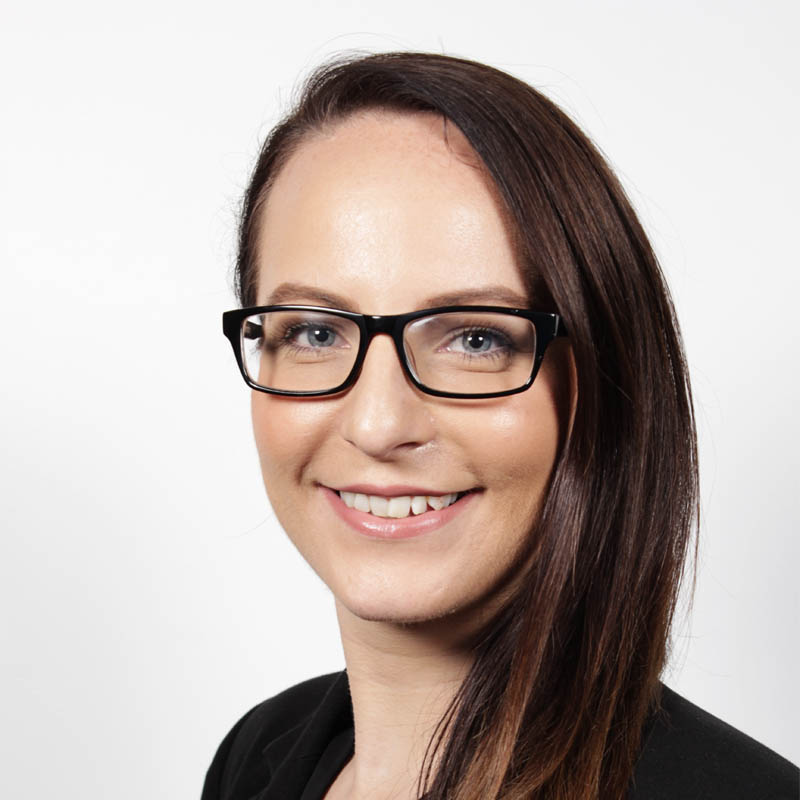 Carly works as the Xperience Manager at Quiddity, an amazing workflow and customer relationship management tool for small businesses. Carly is passionate about ensuring that all users get the very best out of Quiddity.