Xero CRM Integration – A Must Have to Avoid the Pitfalls of the Invoicing Process
Yes, my readers, we have certainly arrived in a brave digital world. I can talk at length about the effect of the pandemic on small businesses and one of these is the acceleration of digital transformation for small businesses. But the efforts and time taken to complete the traditional invoicing processes which we still have might take us a few years back. So, in this post, I have decided to be brave and talk about all the problems small businesses face whilst not following the technology way to process their invoices. I will enlist how Xero CRM integration helps you tackle these problems.
High Error Rates
Processing invoices via a manual route result in several errors. Some small businesses resort to scanning invoices but there are chances of clarity issues.
Solution – The digitised invoices are an ideal way out of these problems. You can generate digital and error-proof invoices in your CRM – Quiddity and eliminate the above scenario. With Xero CRM integration, the invoices can be submitted in Xero at the ease of a few clicks and the related complexities of the accounting processes can be eliminated.
Time and Efforts are Required to Review Invoices
Investing in a system that creates digital invoices is not the only solution. There are several aspects that might change between the order creation and invoice generation process. For example, the customer might change their delivery address or demand partial invoices. All of these create hiccups in a smooth invoicing process. 
Solution – You can get a system such as Quiddity that is a single platform for the entire invoicing process. You can use the same system to generate and schedule partial invoices. The reports are available that give a proper overview of the entire invoicing process making it easy for you to identify the gaps quickly and find a proper resolution. If you have invoices in Xero, they can be imported in Quiddity too. Every bit of information about the Xero invoices is available in the invoicing reports generated by Quiddity because of the Xero CRM integration.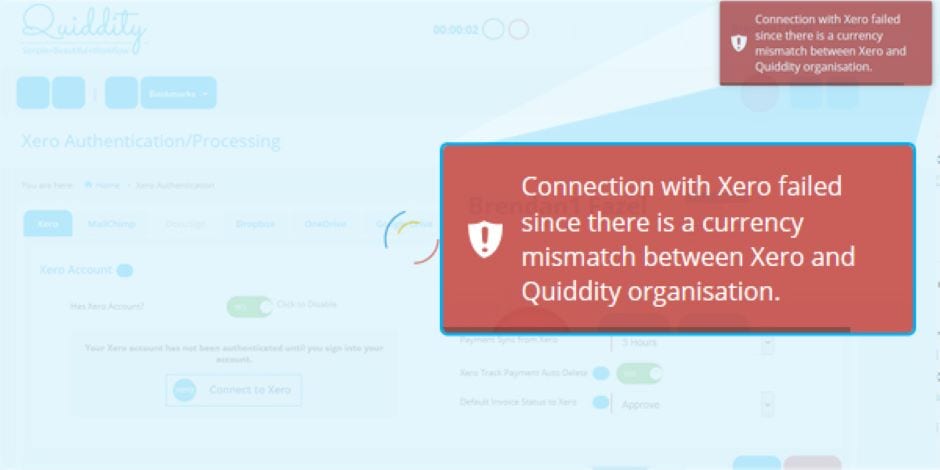 Complex and Lengthy Invoice Correction Processes
The key to getting paid on time is sending out correct invoices. If any of the details are missing or incorrectly mentioned then there are high chances that you won't get payment until someone notices it.
Solution – Because of the Xero CRM integration capabilities of Quiddity, it is equipped with a currency mismatch feature. For example, if your Quiddity organisation is of Australia and you try to connect with a Xero account in New Zealand then your CRM solution will throw an error, preventing you from making entries in two different currencies.
Prolonged Processing Time
The need to switch between your CRM and your accounting system increases the chances of making mistakes. Also, there can be several other problems in the purchase orders and the accounting process when your CRM and accounting system – Xero don't communicate well with each other.
Solution – The deep linking feature of Quiddity enables you to navigate easily between Quiddity and Xero. The smooth switch allows you to view the required information, avoid discrepancies and save time.
The Concluding Thoughts
The invoicing process is a double-edged sword. Any error or glitch in the same affects your relationship with the customer and deprives you of constant cashflow. By following the above-mentioned solutions, you can avoid problems of the invoicing process and infuse accuracy, efficiency and precision in the entire procedure. To sidestep the complexities of accounting, register for a 14-day free trial here. Should you have any concerns or want to schedule a demo of Xero CRM integration, feel free to drop us an email at experience@quiddityapp.com.au.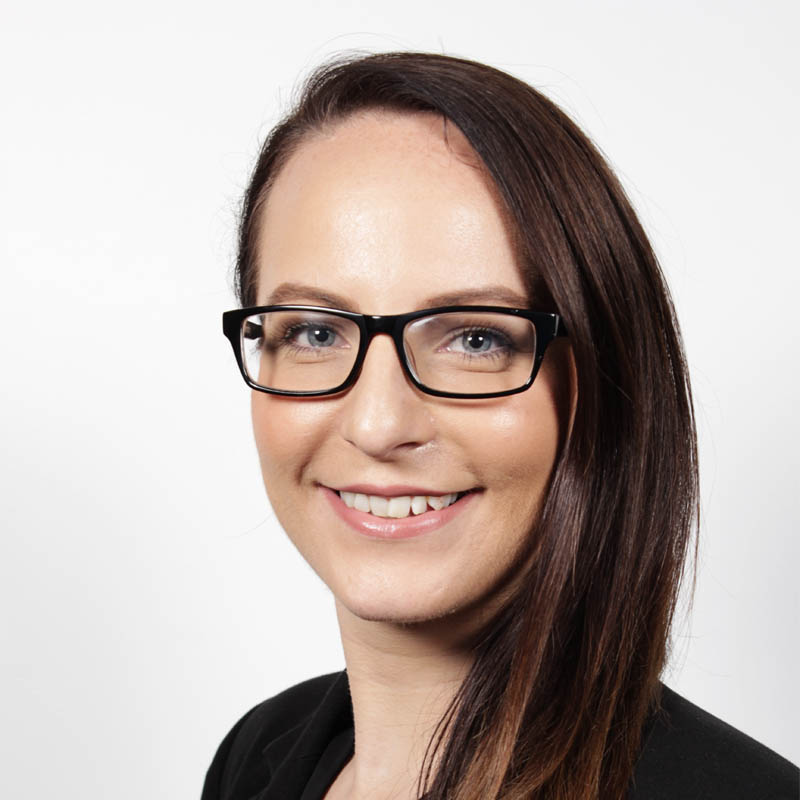 Carly works as the Xperience Manager at Quiddity, an amazing workflow and customer relationship management tool for small businesses. Carly is passionate about ensuring that all users get the very best out of Quiddity.