Customer 360 View Feature – Your Key to Unlock all the Required Information about Your Customer
A survey from Invesp states that companies with omnichannel customer strategies are able to retain almost 89% of their customers. The study successfully throws light on the fact that customers are attracted to only those businesses that are committed to offering personalised experiences. Also, most of the successful businesses have agreed to the fact that the secret of becoming a smart marketeer is in the art of offering a consistent experience to all the customers irrespective of the channels that they used to connect with the organisation.
While interacting with modern businesses as a customer experience manager, I have come to know that organisations struggle to access customer's information if it is scattered in multiple places. They want a solution that gives their dispersed teams access to the required information while keeping its security intact. Team Quiddity has come up with a new feature named Customer 360 View that allows the businesses to be aware of every touchpoint of any buyer's journey with the organisation. The feature offers information about the customer such as –
1.
Details of the Company or Point of Contact
When you click on a particular contact name, collapsible details appear on the top left corner of your Quiddity CRM screen. With a single click on this Company/Personal details, an intuitive layout is displayed that contains critical information about different aspects of your customers, such as the social media handles' address, financial information, details of the primary contact person for a particular company and others. The availability of required information about a customer from a single glance makes it easier for you to conclude any task related to that particular client as you perform fewer clicks, your time is saved, and efficiency is enhanced.
2.
Duration for which the Contact is with the Organisation
The widget named Contact Since presents you with the time for which the customer is associated with your organisation. The lifetime revenue amount is visible in the widget to allow you to identify the amount of business you had with the client and grant some vouchers or bonuses if the total value generated by your customer exceeds a particular value. For example, you can reward a contact with a personalised gift if they have completed five or ten years with your organisation. Similarly, you can present a customer with a scheme or an offer if they have brought product or services worth $10,000 in a month from you.
3.
Number of Pending Invoices
The name of the widget itself defines its purpose. When you click on it, you are able to view the pending amount and details of the invoices for certain clientele. The widget displays critical information such as invoice amount, due amount and overdue amount to enable you to follow up with the particular contact if need be. The details for due and overdue invoices are available to equip you with the required information to initiate informed conversations with the client about the payment.
4. Products or Services Purchased by a Particular Customer
The widget enlists the products and services that were purchased by a customer. You can utilise this information smartly to spot the upselling or cross-selling opportunities. Also, the category of the products and services is available that gives you fair information about customer's business or interests and you are able to pitch the related products or services and find a revenue generation avenue for the company.
5. Miscellaneous
An entity summary is included in the customer 360 view feature to enable you to view important information such as Leads, Quotes, Tasks, Sales Orders, Purchase Orders, Invoices, Scheduled Invoices, Projects and Contracts in a graphical manner. You can choose the entity in which you want a summary about from a drop-down menu. For example, if you choose Tasks then you get to see the number of pending, completed and in-progress tasks for that contact. The availability of the information at such a granular level enables you to take better and data-driven decisions.
Decode Your Customer Patterns and Achieve High Conversions with Quiddity Customer 360 View
Every businesses' dream is to acquire new customers but customer retention plays an equally important role in spelling success for them. An efficient customer relationship management such as Quiddity enables you to gain a complete picture of your customers. To learn more about the feature, speak to me. You can email me at carly.fazel@quiddityapp.com.au or register for a 14-day free trial here and start delivering enhanced customer experiences.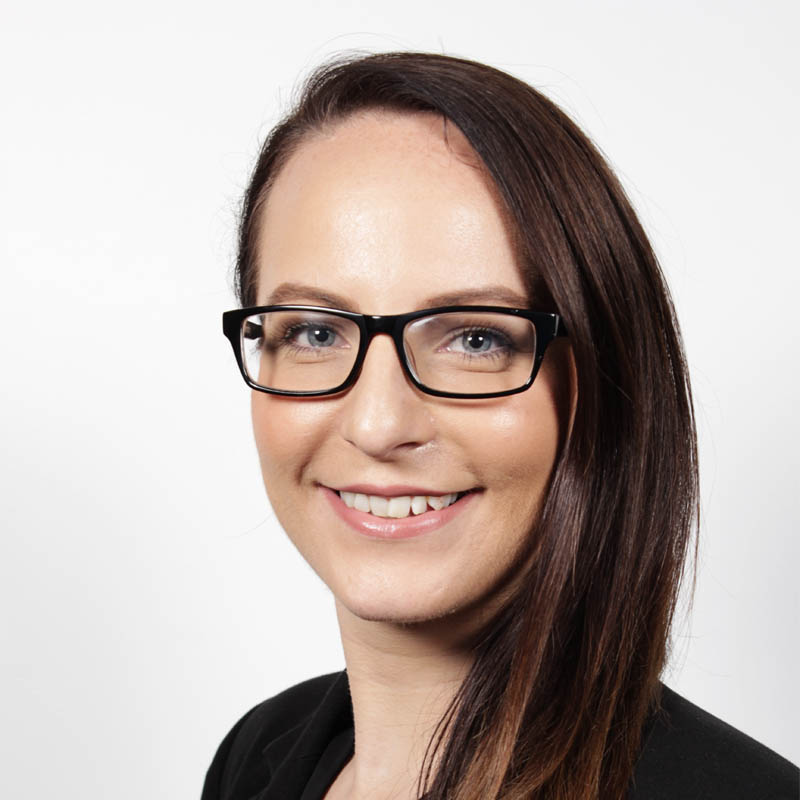 Carly works as the Xperience Manager at Quiddity, an amazing workflow and customer relationship management tool for small businesses. Carly is passionate about ensuring that all users get the very best out of Quiddity.