8 steps to run a customer centric business
"Being on par in terms of price and quality only gets you in the game. Service wins the game." – Tony Alessandra
The quote clearly states that superior services is the key to sustain competition. Not just the words, numbers derived as a result of multiple surveys support the same. A report published by a leading magazine states that 62% of global consumers have cut down their business alliances with a brand due to a poor customer service experience. When it comes to increasing sales volume and profit percentage, customer experience has an important role to play. With a customer experience approach, enterprises pay more attention to client expectations, work around it and build a stable business with loyal customers. Therefore, customer centricity is a must have for any small business to climb the ladder of success.
Customer centricity explained…….
The concept of customer centricity is often misunderstood as an approach that is limited to offering quality services to existing consumers. However, it is a way of doing business, ensuring positive customer experience which is essential for building a loyal client base and generating repeat business.
While offering great customer service, a customer centric business always strives towards a great experience right from the first stage of engagement through the purchase process, all the way up to post-sales support. A customer centric business works with a strategy that puts its customer first, and at the core of their business.

Steps to run your business the customer centric way…
Most companies follow a product/service centric approach for marketing and sales activities. Switching the entire business strategy to customer centricity requires much effort. The change requires transformation of the organisation culture and investing in tools that make the shift smooth. Customer relationship management (CRM) can help with execution and tracking of multiple activities that are required to be executed while being on the customer centric bandwagon. With numerous features that streamline multiple workflows, a CRM allows small businesses to keep a close eye on existing customers and nurture prospects. Having an effective customer relationship management tool in place is only half the job done, to know the other half read on:
1. Consider customers the focal point of your business
Dawn of the digital era has exposed customers to multiple buying channels and has drastically transformed their behaviour. Therefore, understanding consumers' preferences and exactly offering the same has become a tricky job. Getting into customer's shoes and minutely observing all those areas where your deliverables fit, is the best move.
2. Invest in manpower that propels growth of a customer centric culture
Goals can't be achieved without equal participation of every member of the organisation. Hire those employees who can offer an amicable and positive experience to your customers. Recruit right resources who not only understand the perks of a customer centric approach but also weave strategies around it.
3. Award incentives on the basis of customer serving skill
To ensure that every employee works towards delivering an enhanced customer experience, motivate the team by adding a dash of materialism. Count customer satisfaction as a deciding point when it comes to disbursing incentives or promotions. Measure employee performance by sending a feedback form as soon as the details of customer interactions are entered in the CRM.
4. Generate awareness regarding your goal
Communicate the idea of a customer centric culture to existing employees. Arrange sessions with an agenda of enhancing your employees' soft skills. Ensure that your employees are thorough with your brand's mission and will communicate the same when approached by the customer. Make sure that maximum number of employees, even those who are at the peak of the hierarchy, participate in the training.
5. Mark all the milestones of the buying process
After mapping the exact needs of your customers, jot down the different stages of your purchase cycle. Your primary job is done when you map the expectations and requirements of the customer from the service/product. Meetings and Proof of concepts could be the following steps. Make the entire process easy and effective by uploading details of all the customer interactions in a CRM. Doing so will equip your sales team with the correct data to take the further steps in the sales cycle.
6. Analyse win and lost cases
Update all factors that lead you to take or lose the order in a CRM. Having all those points handy gives you a clear idea about the offerings of your competitor and allows you to prepare a counter strategy for the same. Track the points on which you bag a contract to get deep understanding of the requirement of that specific industry and create the sales pitch accordingly.
7. Keep a close eye on the funnel
Customer centricity means nurturing prospect customers, as well. Updating details of such customers in a CRM enables you to keep a track of all the prospect activities. Use contact information for executing promotional activities such as sending mailers or newsletters. Carefully measure all the data recorded in the CRM and use the same for forecasting. Proper information about the customers and readily available products enable you to conduct insightful discussions with them.
8. Manage multiple tasks in a small time frame
There are a lot of activities to be executed once the product or service is sold. The entire cycle starts from preparing invoices, doing follow ups regarding product quality to scheduling remainders for sending service renewal or expiring updates. Create a satisfactory customer experience by automating all these otherwise manual tasks with a CRM.
While investing in a CRM may seem like an expensive proposition, you are still going to benefit from it in the long run. Efficient and consistent utilisation of the same guarantees precise outputs and required returns. Moreover, you will be pleasing your customers with timely replies and standard services which will help you turn them in to your brand ambassadors.
If you are looking to make your organisation more customer centric, register at https://app.quiddityapp.com.au for a free trial or demo.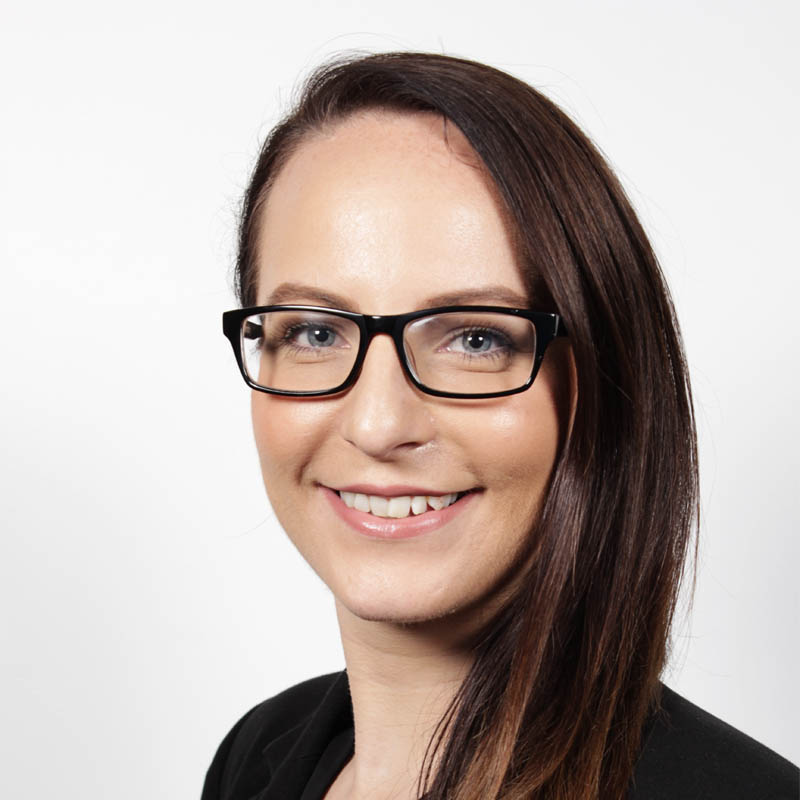 Carly works as the Xperience Manager at Quiddity, an amazing workflow and customer relationship management tool for small businesses. Carly is passionate about ensuring that all users get the very best out of Quiddity.