A brief note on the perks of maintaining CRM contacts
CRM contacts are not a mere business entity, they are actually a treasure trove of opportunities for small businesses to generate revenue. The contacts you have right now are your future leads or sometimes even a big customer. All you need to do is to constantly refine them and add details whenever possible.  
Read: How to tailor an effective contact management strategy
72% of companies question the accuracy of the customer data. And, some companies also believe that 91% of their data is incomplete and 70% of the data is declared useless every year. To avoid these scenarios, you need to invest in a CRM solution that enables you to monitor or categorise contacts and also track the progress of tasks associated with the same. Apart from helping you keep a close eye on the contacts; A CRM also has a lot of perks when it comes to managing projects and enquiries.  
Before delving into details of the other features, let's talk about the most simple and basic feature which is CRM contacts.  
1.

Enhanced and long

–

lasting relationships 
There are various fields when it comes to storing contacts. The fields include social media information about any customer, their location details, preferable mode of contact and many others. The availability of this kind of elaborate information in a comprehensive manner makes it easy for you to note every detail of your customers and tailor personalised experiences for them. Some CRMs such as Quiddity are integrated with MailChimp that give proper insights about your customers' behaviour when it comes to judging what kind of emails they open, what is the frequency of checking their emails. And, with this information at hand, you can tailor targeted marketing campaigns.

2.

Informed and 

action

–

oriented conversations with the 

customer
As stated above, CRM contacts are a store of numerous customers' information. You can use the information to learn your customer's challenges and weak points. As a result, your sales or support team can quickly jump into an informed discussion with the customer and improve the chances of conversion or deliver an amicable experience.
3.

Better management of the available data 
There are many chances of anyone to make mistakes when it comes to entering the tons of information about numerous contacts. The use of a CRM for contact management will help you automate the entire process and ensure the correctness of the data stored. You can also integrate your web forms with the CRM solution to gather contacts and remove human intervention from that process as well. Also, since the data is stored in a CRM solution, all of the team members will be able to access and drive better insights from it. 
4.

Elevated productivity and 

reduced 

expenses 
Several processes which involve the management of CRM contacts means that there is no need for you to employ an extra person to man this ship. The refined and correct data allows you to establish beautiful relationships with the customers, gain their trust and improve brand loyalty. Easy availability of data also translates to reduced efforts of your team members who can now focus on other crucial sales and marketing activities. 

5.

Improved ability to take data-driven decisions 
You can often dig into the reports associated with the CRM contacts and gather valuable information. You also have the flexibility of generating reports such as the sales funnel, revenue prediction, campaign metrics which gives you a deep insight regarding different business aspects. The project progress report can also be linked with any CRM contact and hence you can also remain informed about the status of the project and can identify problems which are halting the process if there are any.  
An investment in the CRM for contact management can help you with all the three points mentioned above. And, with that in place, you can also ensure that all your employees are on the same page as far as the contacts are concerned. Creating an environment where all your team members are updated will enable you to deliver superior customer experiences which is quite instrumental in defining your small business' success.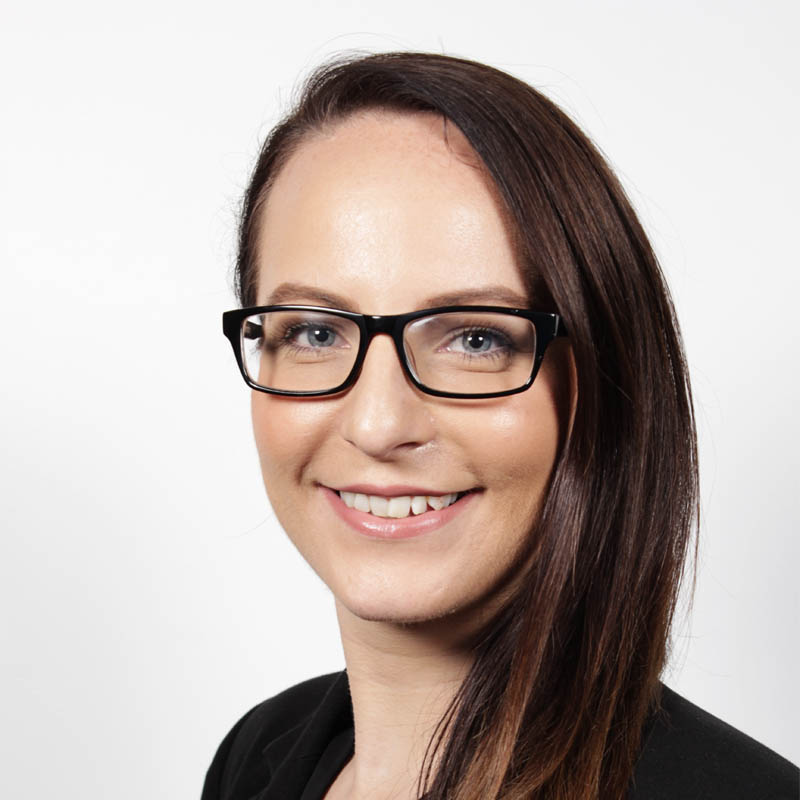 Carly works as the Xperience Manager at Quiddity, an amazing workflow and customer relationship management tool for small businesses. Carly is passionate about ensuring that all users get the very best out of Quiddity.