International Women's Day 2018 #PressforProgress: Interview with Terrisa Murray
In our interview series of amazing women to celebrate International Women's Day, we showcase the achievements of Sydney based Terrisa Murray.
1. Tell us a little bit about yourself?
I am a mum of three children, 22, 20 and 18 and have run a number of businesses over the last 20 years including volunteering in many sectors and the community.
2. Tell us about your current business?
My current responsibilities are as founder and COO for SAFEHEART International and the charity Make Bullying History Foundation.
My personal reason for founding a global charity in Make Bullying History Foundation and SAFEHEART international was birthed from my own experience of growing up in a home of sexual abuse, domestic violence, drug and alcohol abuse and Bullying.
At 17 I made a declaration that this stops here with me and will not continue down through the generations, "not on my watch"!!!
3. Describe your entrepreneurial journey?
I had many years of post traumatic stress disorder at a young age but at the time didn't really understand what I was going through because of the effects of my childhood until I spoke out and sought help at age 32.
So I took what was in my hand which was a story, a logo drawn on a napkin and stepped out… now my days consist of traveling nationally and internationally to impact the globe in the pursuit to end bullying, domestic abuse and violence through our educational seminars, online resources and awareness.
The community can become involved in mbhf/SAFEHEART by joining our committee, booking us in for your school and business as our programs span from the school room to the boardroom, donate via our website, you can even sponsor your local school to have our programs run there every year.
In May this year, we are hosting our annual charity dinner.
We know the key is prevention for our young people and also education through an interruptive thought or voice that says change is possible for you and your global community.
4. What has been the most challenging part about your entrepreneurial journey?
There are a few things in my early years along the journey as an entrepreneur that I would have done differently – like to build a team well, conduct more research and upskill myself to prepare better. However, at the same time in saying this I have learnt so much along the way by diving in head first with no plan B which means "I have to make this work"!!!!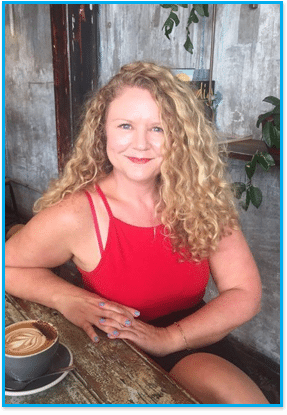 5. What has been the most rewarding?
I fought hard to bring up my children well and my passion grew and outreached to more than only my family – I was driven by my passion to help others. The most rewarding in my experience is seeing other people receiving assistance and also succeeding through my input and programs and I love big wins especially when you have worked hard to get something across the line and it happens. Our school programs alone reach over 100,000 youth, staff and parents PER year.
6. Where do you see yourself in the next 5 years?
I humbly see myself in five years as a woman of influence, a thought leader and a person of character in all my endeavours.
7. How do you motivate yourself?
I motivate myself with a strong potent vision which keeps me focused, unswayed and very busy. I am also motivated by the drive to be a good example to those around me and life is not always about me but about helping others. A great coffee helps too!
8. What accomplishments do you consider to be the most significant in your journey?
My main accomplishments in life has been my work and family balance, my kids being a priority and also how I have respected and treated people.
9. What would you like to be most remembered for in business?
I will die a happy woman knowing my family new I loved them, and I inspired others to overcome hurdles and be all that they are designed to be.

Dyean Moodley is the founder of DEVTHA Consulting and an Advisor to Quiddity, She has been listed as one of the top 50 most influential women in accounting globally and mentors female tech founders.