Combining Two Huge Grounds into One – Project Management and Customer Relationship Management
The terms project management and customer relationship management sound intimidating and overwhelming for any small business. They have to manage both quite efficiently to keep reeling in profits. However, fatigue gets multiplied when businesses use two different softwares to manage customer experiences and project deliveries. As a person helping small businesses for many years, I understand their pain points quite in detail. In this blog post, I will be talking at length about benefits of aligning your CRM with a project management tool.  
Benefits of Combining a Project Management Tool with a CRM Solution
The businesses get a multitude of advantages when they combine their CRM with a project management solution. The most significant benefit of this is the enhancement in an executive's ability to deliver superior customer experiences. For instance, when a customer relationship manager talks with a client, he/she can enter their conversations in the CRM and project managers can access it from the same system to plan the projects based upon customer's feedback and expectations. Apart from this, there are some other benefits such as silos are eliminated between the two teams that is the project management team and customer relationship management as they access the same system to fulfill customer's demands. Let's go through the other benefits of using a CRM as a project management tool in detail –  
1.

Visualisation

 of Business Objectives Become Easier 
A steady flow of information between the customer relationship management and the project management team enables the latter to act quickly upon the customer's suggestions. The project managers are well informed and hence can direct their teams in an appropriate manner. The continuous sharing of information empowers both the teams to fall back on each other, eliminate ambiguity and come together to generate quick revenue and even realise the organisation's objectives.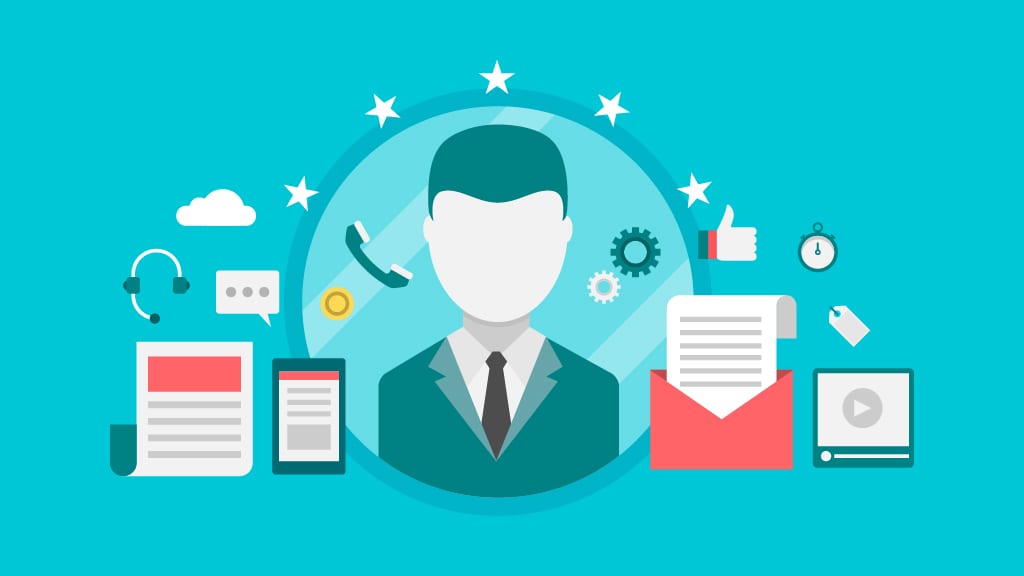 2.

Improved Customer Experiences
With a CRM being used as a project management tool, it becomes quite easy for the project management and the customer relationship management team to keep a track of customer's requirements. And, hence they are empowered to develop and deploy products and services which delights your clients and incline them to purchase again from your brand.  
3.

Quick and Satisfactory Project Deliveries

 
You might encounter some finicky clients who are proactive in giving feedbacks. You can satiate the frequent demands of these customers by utilising the project management capabilities of your CRM. The use of a single system by all the teams builds a bridge between them and project delivery time is shortened, and the change requests are addressed swiftly.  
4.

Fueled

 Business Growth 
Proper coordination between the customer relationship executives and the project managers generates value as your customers will be delivered outcomes which are specific to their requirements. And don't forget satisfied clientele is a pool of upselling and cross selling opportunities which indeed forms a crucial part of your business development strategy.
5.

Enhanced Operational Efficiency 
When two different teams are working towards a same goal, they might apply duplicate efforts. You can eliminate this rework scenario by bringing the CRM and the project management team on the same page by giving them a comprehensive system that caters to their need for customer relationship management and project management.  
How Quiddity being a CRM solution act as a Project Management Tool? 
Quiddity is basically designed to make the lives of small business owners easier. It is a single system that can be used to manage the marketing, sales, project management, tasks, time entries and much more. As far as project management is concerned, Quiddity allows the customer relationship managers to track the progress of multiple projects from a single screen enabling them to have informed conversations with their clients. The project managers can monitor the billable and non-billable hours for different resources and can swiftly conclude the invoice generation process.  
There are many other aspects of Quiddity which help you tighten your grip on the project management and customer engagement activities. Let's have a quick demo of the same wherein one of our representatives can walk you through the multiple functionalities of Quiddity and address your concerns at the same time. To book in time, email us at experience@quiddityapp.com.au. To self-assess the capabilities of Quiddity as a project management tool, avail your 14-day free trial here.  

Brendan works as a Product Manager at Quiddity, an amazing workflow and customer relationship management tool for small businesses. He has a passion for design and problem solving and loves to share knowledge and collaborate with others.